I am so excited for this brand new product line from Scentsy!  During our annual convention in Austin, TX, they shared with us (and gave us!) a brand new line to help keep our Furbabies stink free!  3 new products are available in 3 new fragrances, designed with your pet in mind.  Now, I know that not everyone might attempt to wash their cats at home, but if your cat DOES love a good bath, the Best Bud Suds is the only product in this line up that is safe for felines.
Introducing Best Bud Suds
This 16oz bottle is ready for your furbaby! Safe to use on cats & dogs, this product (Made in the USA in Idaho!) is sulfate-free, includes aloe, sunflower oil and colloidal oatmeal to gently cleanse and condition your pet, while hydrating dry, itchy skin. Infused with a touch of Scentsy fragrance to leave your furry friend smelling fresh.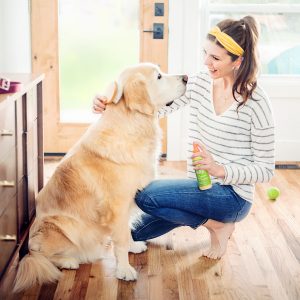 Introducing No Knot Spot Dog Detangling Spray
Available in an 8oz spray bottle,  this mat-busting spray easily removes tangles and keeps dogs looking dapper (and smelling fresh), while aloe, sunflower oil and colloidal oatmeal condition the coat and skin.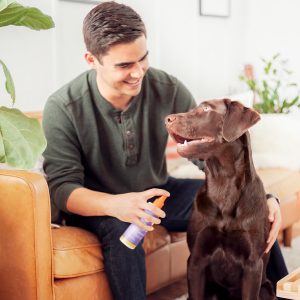 Introducing Freshen Up Pup Dog Deodorizing Spray
Whether you take your pup to the groomer, or shampoo them at home, in between washes the might smell less-than-fresh!  Use this 8oz odor neutralizing spray in between baths to conquer those pee-yew moments with a burst of Scentsy fragrance. Infused with aloe, colloidal oatmeal and sunflower oil to condition the coat and skin.
But, Are these Scentsy Pet Products Safe?
I know that we all approach things with caution for our pets.  They can't tell us when something is wrong and we want to do our best to protect them.  Scentsy also takes that seriously . Here's some facts about our brand new Pet Line!
All Pets products are formulated with aloe vera, sunflower oil, vitamin E, colloidal oatmeal and other natural and synthetic ingredients.
The entire collection is free of sulfates, parabens, dyes and alcohol.
Fragrances are designated as GRAS (Generally Recognized as Safe), which means they're pet-friendly!
Scentsy used only the safest ingredients in accordance with International Fragrance Association (IFRA) and Research Institute for Fragrance Materials (RIFM) guidelines.
Available Fragrances
Honey & Chamomile: HONEY and VANILLA brighten up CHAMOMILE for a fragrance that's as sweet as a sunny day.
Oatmeal & Aloe: This mellow mix of OATMEAL, ALOE and delicate ALMOND BLOSSOM will soothe the senses (and the soul).
Orange Zest & Nectar: Tangy ORANGE ZEST and sweet NECTAR are softened by subtle waves of WHITE GRAIN.
And, because these products are safe for your pet – YOU COULD use them on yourself too! No judgement here!
Shop the entire Scentsy Pets Line Here
Looking for more? Whether it's additional income, discounted products, friends, anything – consider starting your own business to see if it can benefit you and your family.