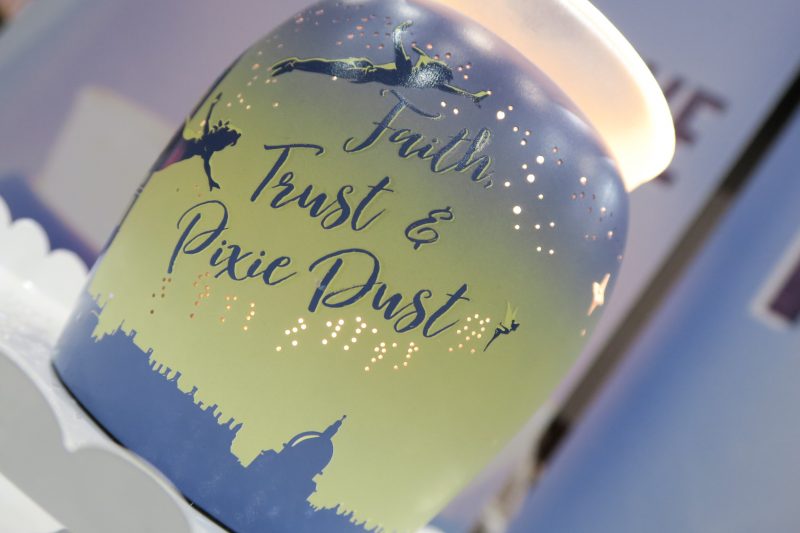 Each catalog season, Scentsy partners with a national charity (sometimes global) to create a warmer that combines the heart of the organization with the beauty and attention to detail Scentsy creates with each warmer.  This catalog season, Scentsy and Make-A-Wish are partnering together to feature a new warmer – Faith, Trust & Pixie Dust.
This iconic warmer features one of the magical scenes from Peter Pan, where Peter Pan takes the three children up in the air across London.  Wendy, John and Michael are featured on the warmers with Tinker Bell leading the way with a trail of 'pixie dust' behind her.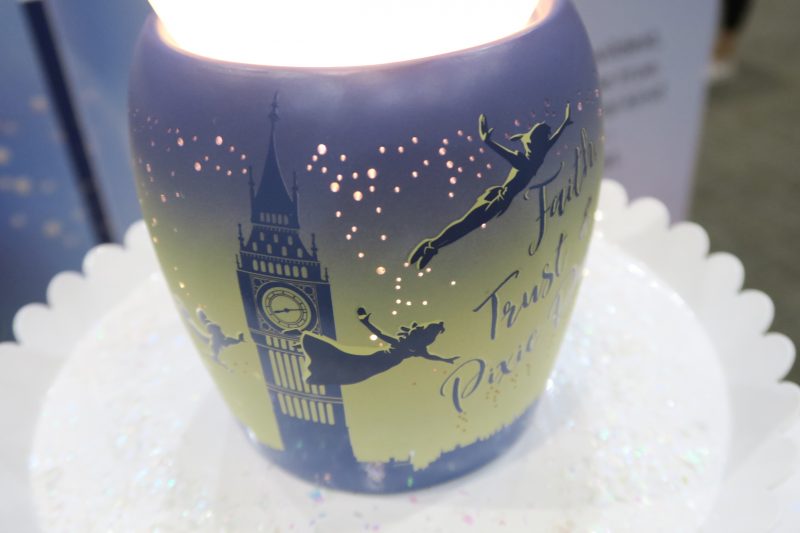 The Faith, Trust & Pixie Dust Scentsy Warmer includes the lifetime warranty against manufacturer defect and can be purchased any time from September 1st, 2019 until February 29, 2020.  The warmer is $50usd and can ship directly to your home from the Scentsy Home Office in Meridian, ID.  Big Ben is featured in the night time scene with a sky featuring purple faded into yellow.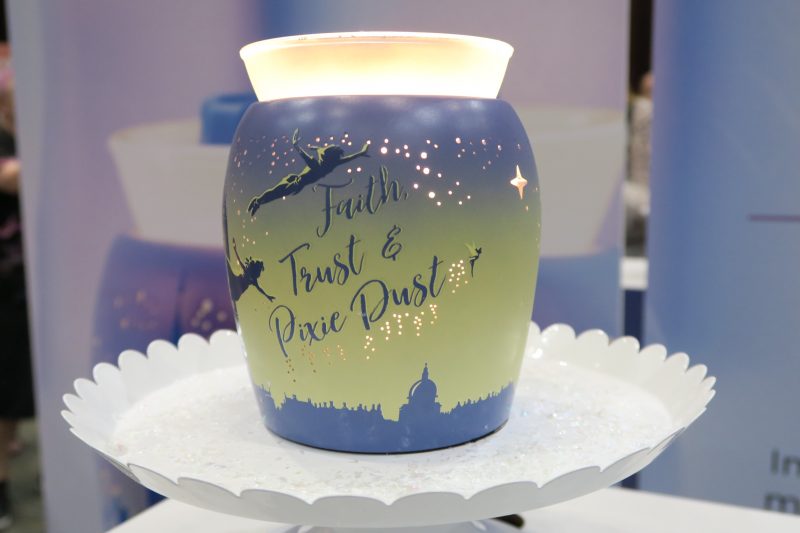 Due to this partnership with Scentsy and Make-a-Wish foundation, each warmer purchased will have a $7 contribution made at the end of our catalog season.  Last year, Scentsy partnered with Alex's Lemonade Stand and delivered a check in excess of $174,000 for the featured warmer, When Life Gives You Lemons.
Partnering with such causes brings direct support from the purchase of these custom creations and offers the thousands of Independent Scentsy Consultants to lead the way and share with their customers to increase the purchase, and financial donation, each catalog season.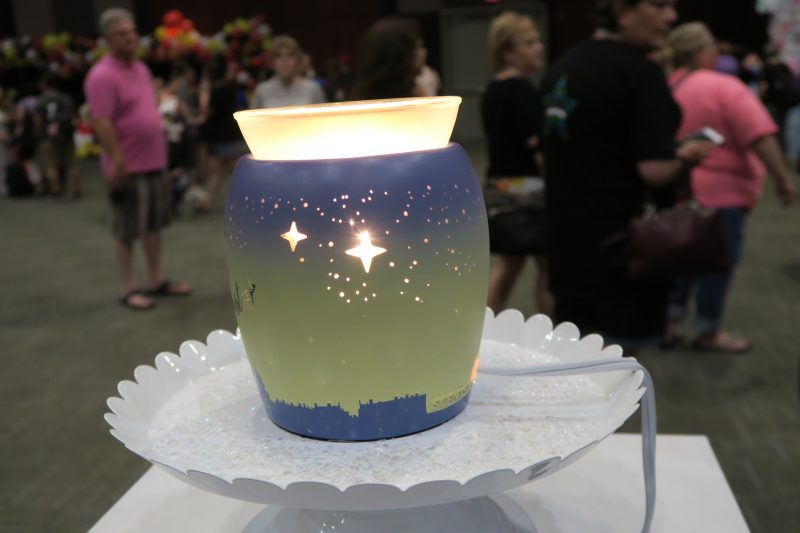 The back of the warmer features the iconic 'Second Star To the Right' where Peter Pan flies to in the movie.  And each warmer features Tinker Bell in a prominent spot – directly on top inside the Scentsy Warmer Dish.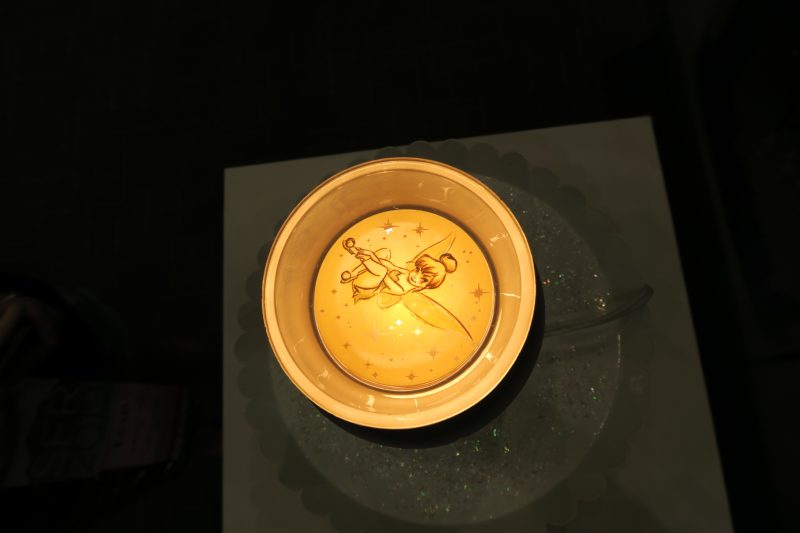 Purchase your very own Faith, Trust and Pixie Dust warmer today, and have your $7 contribution be put towards the final check awarded in Summer 2020 to the Make-A-Wish Foundation.
Want to share Disney with your friends and family as well as our other award-winning Scentsy products? Start your own business today! Click here for more information.