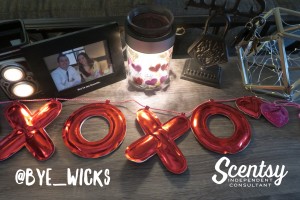 Ever since we purchased our entry table, I became obsessed with keeping it personalized and updated during the holidays.  We purchased it just before the start of fall and it was rather empty for a bit.  A trip to Homegoods helped solve some of the decor problems, and then a purchase of our Scentsy Make A Scene warmer had it appearing better.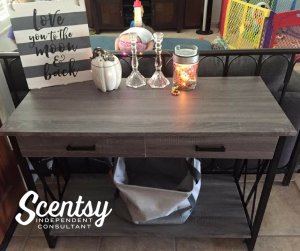 I always pair the Make a Scene warmer with another one for the time.  This one I paired with our (sold out) Lumina elegant pumpkin warmer. I love it!
This DIY warmer offers such great versatility and I love how each season you can inexpensively change out the items!  Every holiday I venture to either Dollar Tree or the 99 cent store for decorations.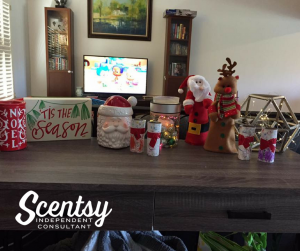 (I have 3 Scentsy warmers on this table – Noel, Saint Nick, and Make a Scene.  I also added some DIY Snowmen my kids created and Christmas Tree toppers from the 99 cent store. Shopping there does not have me feeling guilty for tossing the decorations after the holiday)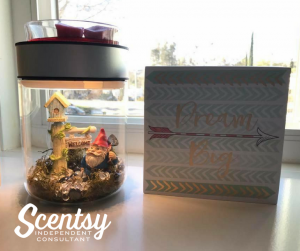 One of my customers sent me this photo – she created a garden gnome and bird house scene and it's so adorable! She has this on her desk warming her favorite fragrance.
However you decorate the Make A Scene warmer – it will always be perfect for your home! Shop now in February for 10% off!