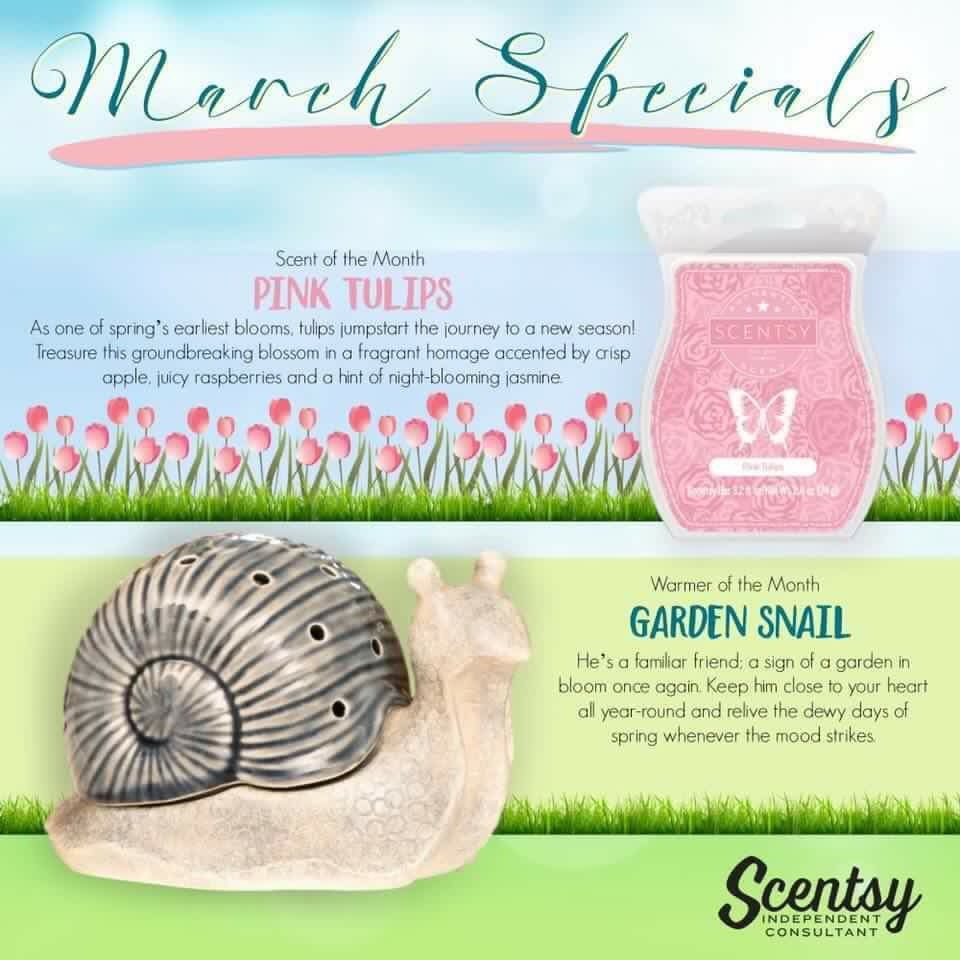 Did you know that each month Scentsy has a specialty warmer created and scent available at 10% off?  Each warmer can be themed for the season or time of year and is available while supplies last and available for a limited time.  If you're interested in one of the discounted warmers, be sure to shop directly through Melissa Dell's Scentsy site for 10% off during the month of March!
For March, the Garden Snail warmer is a cute critter that uses an element heating mechanism to warm the wax under his shell.  There is no lightbulb, but still offers the same great lifetime guarantee on the mechanical components!  This Garden Snail warmer is perfect for the garden enthusiast in your life.  Purchase the Garden Sale for 10% off here!
Pink Tulips is the specialty fragrance bar of the month.  This delightful scent provides a sweet aroma without the lingering perfume scent.  It includes the scents of crisp apple, juicy raspberries and a hint of night-blooming jasmine.   The Pink Tulips scent is available in the Scentsy fragrance bar, Scent Circle (great for your car!) and Room Spray (great for any living space area!).  Purchase the Pink Tulips fragrance options for 10% off here!
If you want to receive, directly in your inbox, the latest and greatest from Scentsy, be sure to sign up for Melissa's newsletter mailing list.