It's back to school season and that means purchasing items to have your dorm room feel less like a concrete jail cell and more like a bit of home.  Some ways to create this ambiance is by purchasing lots of throw pillows, blankets, curtains (and don't forget the 3M hooks to make all this a reality!).
But there's one other item that will help make your dorm room feel like home – candles. BUT WAIT, open flames are NOT permitted in most dorm rooms because it's a fire hazard!
Scentsy to the rescue! For years, we've offered our warmers and nightlights to plug in and melt our amazing fragrance options.  Each operate with a lightbulb or internal heating element to have scents like vanilla, cinnamon, and so much more fill your personal space!
But what if, when you enter your college, and read through the rules provided by your RA – you see a line referencing NO SCENTSY?  Don't freak out because Scentsy has you covered.
Starting September 1st, Scentsy is launching a brand new innovation – a battery operated warmer!  It's not your typical warmer where it uses our fragrance bars.  Instead, it uses scent pods in 15 fragrance options to release scent throughout your dorm room (or ANYWHERE on the go!)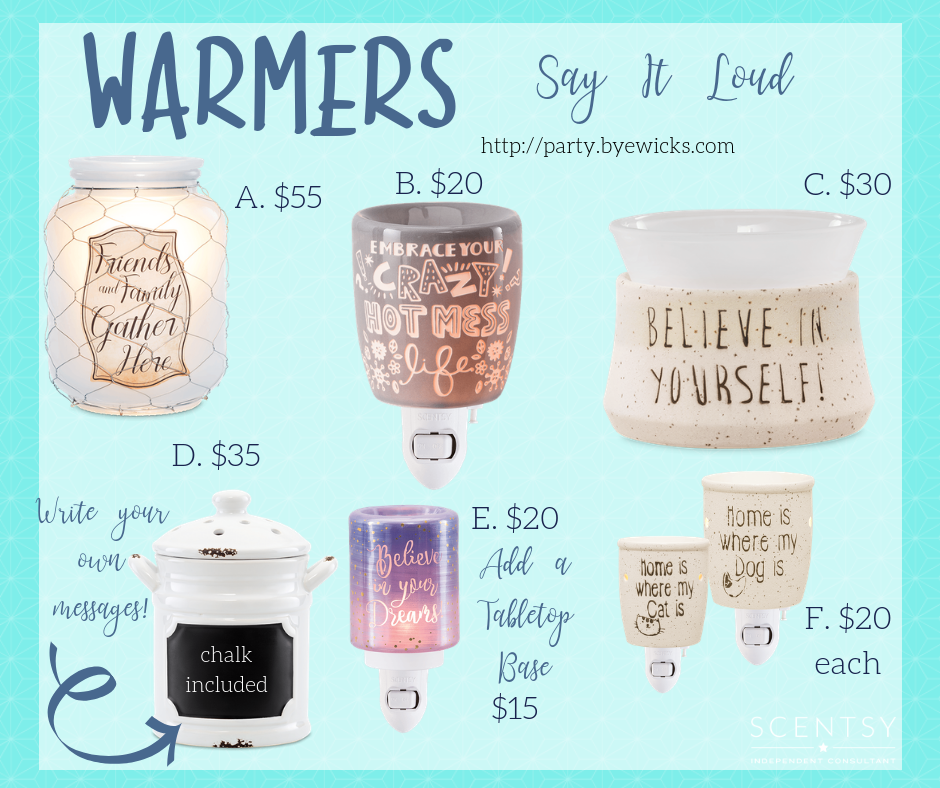 Scentsy Go comes in Rose Gold or Silver and in 15 of our most popular scents. My personal favorite? Pink Haze!  You can use one or two pods per use and mix different fragrances!  A great combination is Vanilla Bean Buttercream and Welcome Home!
If you're a parent and wondering if Scentsy makes battery operated warmers to keep you kid safe – YES! Visit My Scentsy Page to learn more and shop!
If your school allows plug-in warmers, visit and shop with me – Bye Wicks! And did you know, if you're 18 years of age living in the US – you can join my team, sell to your friends, and earn some money for college? That's right! Click here for more info!
Stay in the loop on Facebook!