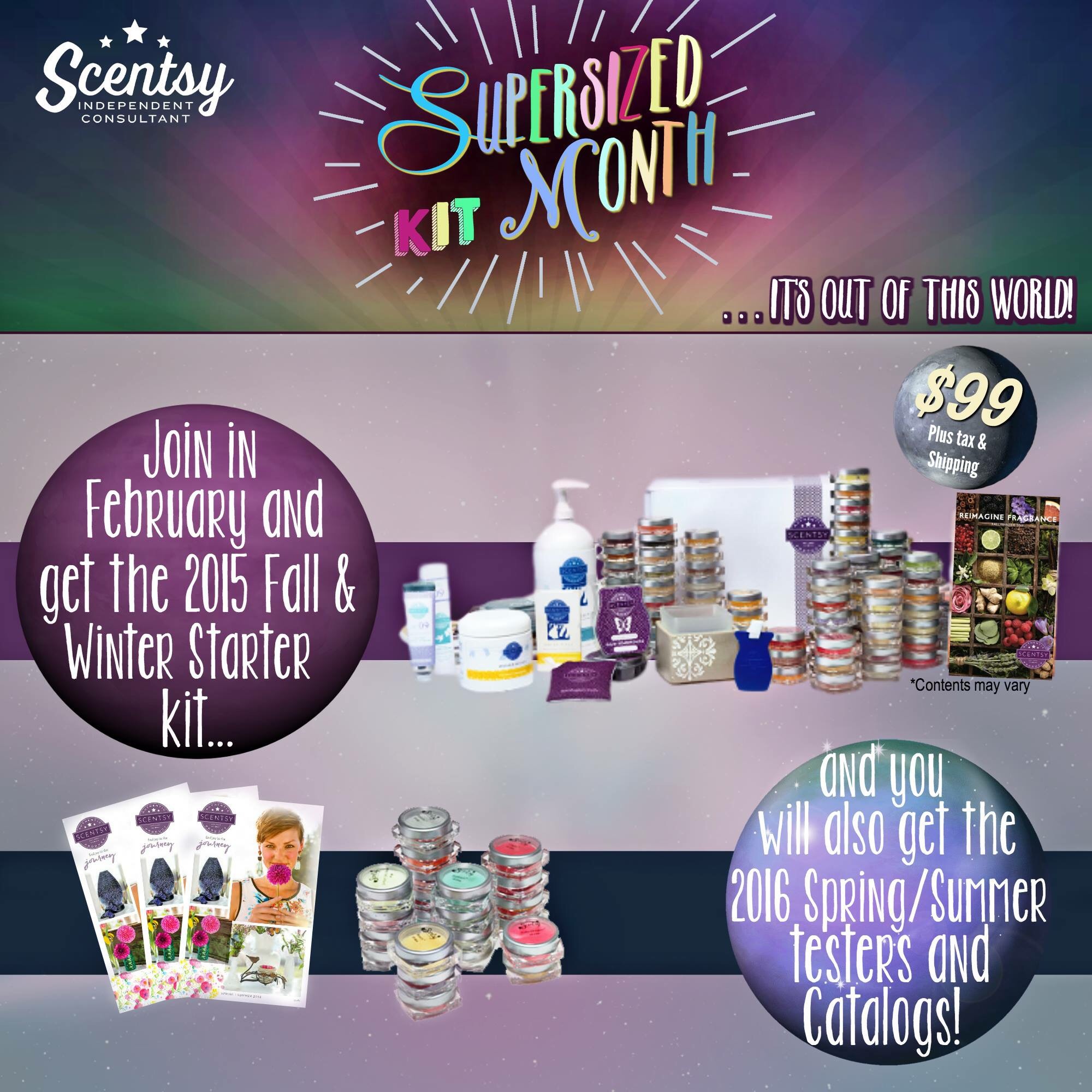 For the month of February only, any new Scentsy Independent Consultants that sign up and join my team receive a bonus kit that not only includes the current 2015 Fall/Winter catalogs & scents, but you will also receive the new 2016 Spring/Summer catalogs and scents! Each Party sized Tester is the equivalent of approximately one cube of Scentsy wax. And February is a great month to start as our catalog is 10% off!*
Your new starter kit as a Scentsy Independent Consultant includes all the current scents, a Scentsy warmer, and items from our other lines to provide a great aromatic experience in your home. This can include items from our Scentsy Clean, Scentsy Laundry, Scentsy Skin (for women), Scentsy Groom (for men), and Scentsy Kids!
Kit items will vary based on stock on hand. But once you receive your kit – you will be ready to launch your business. No additional materials will be required to start your Scentsy business.
If you are in the Santa Clarita Valley area and want to sign up on my team – send me a message so we can connect! While you wait for your kit, we can chat about your Scentsy Launch Party and I can provide you with some Mini Testers to share with family and friends for pre-orders!
Become a Scentsy Independent Consultant today and let's start your journey!
*some restrictions apply