Stock Up on Scentsy Before It's Too Late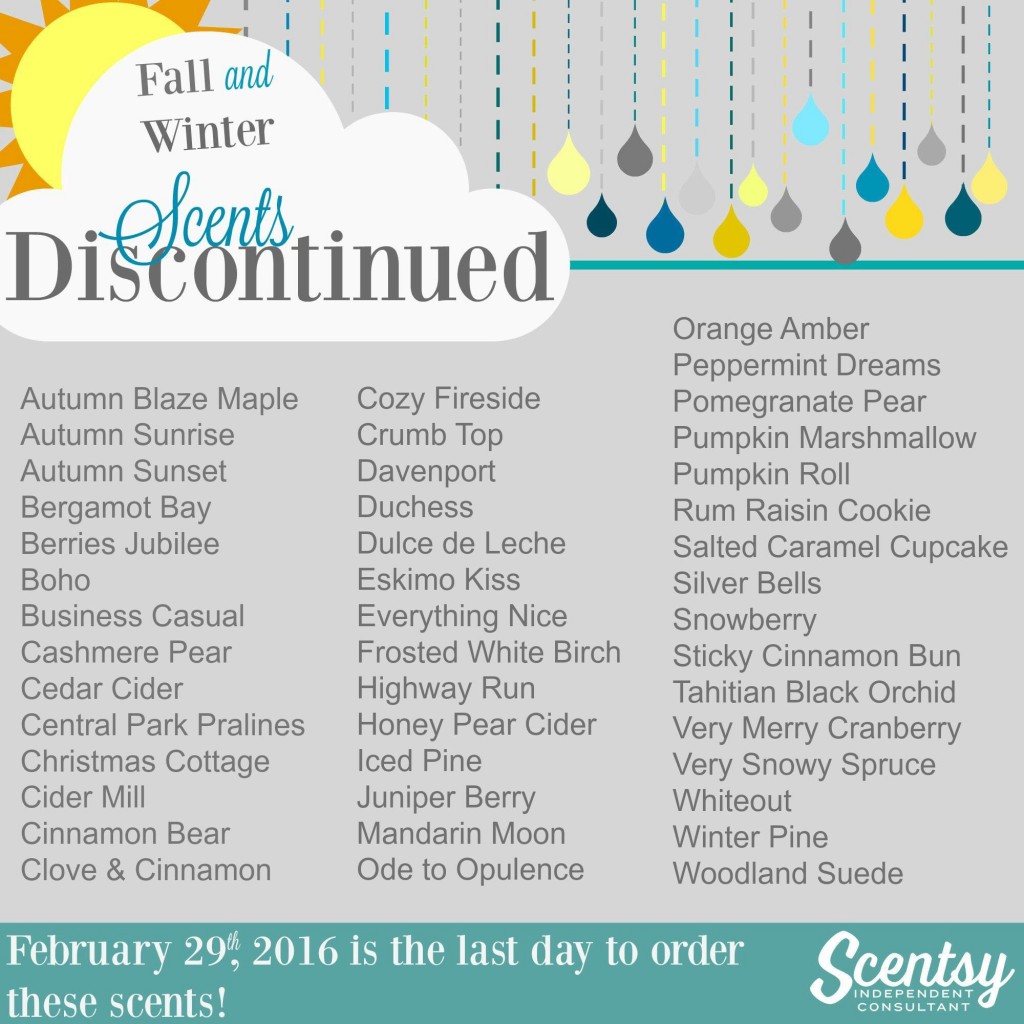 February 29th is the LAST DAY to order some of your favorite Fall and Winter Scentsy scents! While many fall/winter scents are leaving the catalog, so are some Bakery Scent favorites included Dulce de Leche, Central Park Pralines, Sticky Cinnamon Bun, Salted Caramel Cupcake and more!
February is 10% off (of most catalog items) so a GREAT time to purchase a 6 pack of Scentsy bars for only $22.50. Bars retail for $5 normally.